Women understand the importance shoes have on an outfit. Footwear can be loud or subtle and the choice is up to the individual. Feel like brightening a dull outfit with a bright pair of high heels? No problem. Feel like finding a classic pair of pumps to compliment your work outfit? Its so easy!
Find the perfect shoe for your outfit and your look, no matter the style, no matter the colour, Novo Australia have it all available for women.
Novo is located on Main Street.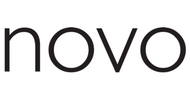 Novo Trading Hours
Monday
10:00am - 5:00pm
Tuesday
10:00am - 5:00pm
Wednesday
10:00am - 5:00pm
Thursday
9:00am - 7:00pm
Friday
10:00am - 5:00pm
Saturday
10:00am - 5:00pm
Sunday
10:00am - 3:00pm