Health & Fitness
Specsavers
Specsavers bring fashionable and affordable eye care to all Australians.
Great looks, great brands, great value. With over 1000 new styles to choose from, Specsavers is changing the way you buy glasses forever because you can get '2 pairs of glasses for 1 low price always'. That's 2 complete pairs of glasses including frames and single vision lenses from $149 or 2 complete pairs of designer glasses including Alex Perry and Collette Dinnigan from $199.
Specsavers is located in the Woolworths Mall.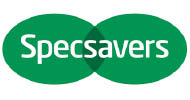 Specsavers Trading Hours
Monday
9:00AM - 5:30PM
Tuesday
9:00AM - 5:30PM
Wednesday
9:00AM - 5:30PM
Thursday
9:00AM - 9:00PM
Friday
9:00AM - 5:30PM
Saturday
9:00AM - 5:00PM
Sunday
10:00AM - 4:00PM
Specsavers | Orion Springfield Central