Health & Fitness
Prestige Dance Centre
Prestige Dance Centre offers dance and fitness classes for children, teenagers and adults.
They provide a caring, professional and fun environment where students can become the best they could be, both in their dancing and their personal growth.
At the studio you can learn Ballet, Tap, Jazz, Hip Hop, Contemporary, Pilates, Acrobatics, and much more.
Prestige Dance Centre is located on Sirius Drive, next to F45 Training.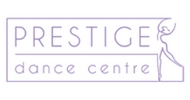 Prestige Dance Trading Hours
Monday
9:00am - 9:00pm
Tuesday
9:30am - 9:00pm
Wednesday
9:00am - 9:00pm
Thursday
9:15am - 9:00pm
Friday
9:00am - 9:00pm
Saturday
9:00am - 4:00pm
Sunday
CLOSED