Hair & Beauty
Brisbane Anti-Wrinkle and Skin Studios
Brisbane Anti Wrinkle & Skin Studio Springfield offer a professional service using only the latest technology, superior products and proven techniques. Getting rid of those wrinkles and fine lines or addressing volume loss is our specialty.

They ensure their medical cosmetic staff are trained only by industry leaders using injectable techniques that have proven clinical outcomes.

Their effective treatments will help fight the signs of aging and give you a more youthful appearance; looking and feeling great.

Brisbane Anti Wrinkle and Skin Studio is located in the Big W Mall.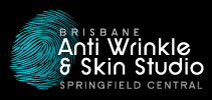 Brisbane Anti Wrinkle and Skin Studio Springfield Trading Hours
Monday
9:00AM - 5:30PM
Tuesday
9:00AM - 5:30PM
Wednesday
9:00AM - 5:30PM
Thursday
9:00AM - 9:00PM
Friday
9:00AM - 5:30PM
Saturday
9:00AM - 4:00PM
Sunday
CLOSED
Brisbane Anti Wrinkle and Skin Studio Springfield | Orion Springfield Central