At H&R Block they take pride in providing every client with a tax return that establishes the lowest possible tax legally payable and is mathematically accurate. H&R Block use only ATO approved tax software, resulting in a faster and more accurate tax refund.

H&R Block is completely computerised to take full advantage of this process. You can receive your refund in your bank account in as little as 10 days from signing the completed tax return.

H&R Block are located at the front of the Woolworths Mall.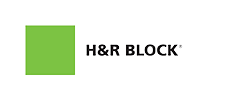 HR Block Trading Hours
Monday
CLOSED
Tuesday
9:00AM - 2:00PM
Wednesday
CLOSED
Thursday
2:00PM - 7:00PM
Friday
CLOSED
Saturday
9:00AM - 12:00PM
Sunday
CLOSED
H&R Block | Orion Springfield Central