Woolworths Supermarkets provide customers with fresh Australian produce, inspiring meal ideas, a wide choice of healthy options and a large range of grocery items at great prices.
Woolworths is located in the Woolworths Mall.


Please note as of Tuesday 17th March Woolworths will hold a dedicated shopping hour to concession cardholders. The elderly and those with disability will have exclusive access from 7am to 8am. All other shoppers will be granted after 8am.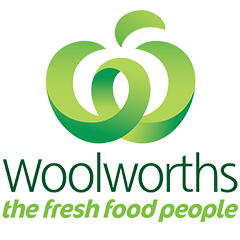 Woolworths Trading Hours
Monday
7.00AM - 9.00PM
Tuesday
7.00AM - 9.00PM
WEDNESDAY
7.00AM - 9.00PM
THURSDAY
7.00AM - 9.00PM
Friday
7.00AM - 9.00PM
SATURDAY
7.00AM - 9.00PM
Sunday
9.00AM - 6.00PM
Ipswich Show Day
7.00am - 6.00pm