Food & Drink
Origin Kebabs
Origin Kebabs know the value and importance of quality, healthy eating and food safety.
Origin Kebabs make their kebabs from only Australian export meat quality assured companies! Origin uses 100% fresh Victorian lamb. Their fresh chicken includes 30% chicken breast with Mediterranean marinades, special herbs & spices wrapped with 98% fat free bread and crispy local veges. Origin also provide super healthy, 95% fat free options with almost zero grams fat for the super health conscious…even athletes love it.
The quality of Origin Kebabs is so superior to other kebab operators, Suncorp Stadium, The MCG and The Gold Coast Indy now only offer Origin Kebabs. Pretty cool huh? But don't just take their word for it…grab an Origin Kebab today and get it in ya!
Origin Kebabs is located in the Food Court.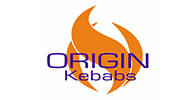 Origin Kebabs Trading Hours
Monday
9:00AM - 5:00PM
Tuesday
9:00AM - 5:00PM
Wednesday
9:00am - 5:00pm
Thursday
9:00am - 8:30pm
Friday
9:00am - 5:00pm
Saturday
9:00am - 4:30pm
Sunday
10:00AM - 3:30PM
Public Holidays 10.00am to 4.00pm
Origin Kebabs | Orion Springfield Central