Homewares & Gifts
Robins Kitchen
At Robins Kitchen, they believe that cooking should be fun, creative and as hassle-free as possible.
Whether you are an avid cook and regular entertainer, or you just want to whip up a delicious weeknight dinner with ease, they have everything you need to bring your meals to life.
Popular brands like Baccarat, Maxwell & Williams, Alex Liddy, Salt & Pepper, Cellar and Soffritto are all back on shelves at Robins Kitchen.
Robins Kitchen is located in the Coles Mall.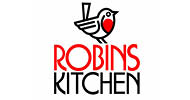 Robins Kitchen Trading Hours
Monday
9:00AM - 5:00PM
Tuesday
9:00AM - 5:00PM
Wednesday
9:00AM - 5:00PM
Thursday
9:00AM - 5:00PM
Friday
9:00AM - 5:00PM
Saturday
9:00AM - 5:00PM
Sunday
10:00AM - 4:00PM
Robins Kitchen | Orion Springfield Central