With over 600 stores, BWS is Australia's fastest growing liquor retailer.
BWS make sure they're always Best With Service, so their staff will always help you get what you want quickly and easily. They're also always Best With Specials every day of every week, which means you'll get it at a great price!
So whether you're after a couple of cold beers, a bottle of your favourite wine or everything to put on a party, you'll find it all at BWS, your local bottle shop.
BWS is located in the Woolworths Mall.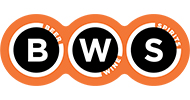 BWS Trading Hours
Monday
9:00am - 8:00pm
Tuesday
9:00am - 8:00pm
Wednesday
9:00am - 8:00pm
Thursday
9:00am - 9:00pm
Friday
9:00am - 9:00pm
Saturday
9:00am - 8:00pm
Sunday
9:00am - 6:00pm
BWS | Orion Springfield Central