Westpac is one of Australia's most trusted banking institutions.
Westpac are passionate about helping you achieve your financial aspirations. Their commitment to you involves the service you can expect, how to get things fixed, the different ways you can access their services, the products they provide and how Westpac operate in a responsible and ethical manner.
Westpac is located at the front entrance of the Big W Mall.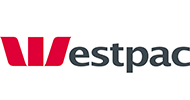 Westpac Trading Hours
Monday
9:30am - 4:00pm
Tuesday
9:30am - 4:00pm
Wednesday
9:30am - 4:00pm
Thursday
9:30am - 4:00pm
Friday
9:30am - 5:00pm
Saturday
CLOSED
Sunday
CLOSED
Westpac | Orion Springfield Central