It's hard to believe you can get great mobile value without some kind of catch. Yet with Vodafone value bundles, you get real value: the stuff you want, the way you want it. There are lots of different value bundles, so choose the one that best suits the way you use your mobile.
With Vodafone, you can do it your way. Really!
Vodafone is located in the Woolworths Mall.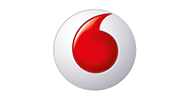 Centre Trading Hours
MONDAY - WEDNESDAY
9:00AM - 5:30PM
THURSDAY
9:00AM - 9:00PM
FRIDAY
9:00AM - 5:30PM
SATURDAY
9:00AM - 5:00PM
SUNDAY
10:00AM - 4:00PM