TIMEZONE Orion is a bright, family friendly venue jam packed with the latest, greatest arcade games, entertainment options and must-have prizes. We're perfect for bonding with friends, throwing fuss-free birthday parties or even impressing a date. So, leave off leg day and come dance some stress away!

TIMEZONE Orion features the latest and greatest arcade games, Laser Tag, bowling, bumper cars, prizes and parties!

Located at the end of Target Mall opposite Orion's Playground and Orion Lagoon.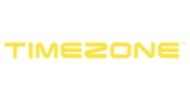 Timezone Trading Hours
Monday
9:00AM - 10:00PM
Tuesday
9:00AM - 10:00PM
Wednesday
9:00AM - 10:00PM
Thursday
9:00AM - 10:00PM
Friday
10:00AM - 11:00PM
Saturday
9:00AM - 11:00PM
Sunday
9:00AM - 10:00PM