Health & Fitness
SmartCare Diagnostics
We are an acute care specialist practice providing our patients with efficient and affordable access to a wide range of diagnostic investigations including cardiac testing, stress testing, ECHOs, blood pressure testing, and syncope testing.

We offer bulk billing to all our patients for all Medicare eligible tests. Please call us with your referral details from your Doctor.

We aim to provide the Greater Springfield community with access to affordable diagnostic services in partnership with their Primary Health Care providers. The SmartCare team looks forward to participating in your health care journey.

Smart Care Diagnostics is located on Level 1 (Woolworths Mall).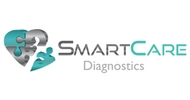 SmartCare Diagnostics Trading Hours
Monday
9:00AM - 5:00PM
Tuesday
9:00AM - 5:00PM
Wednesday
9:00AM - 5:00PM
Thursday
9:00AM - 5:00PM
Friday
9:00AM - 5:00PM
Saturday
CLOSED
Sunday
CLOSED