Offers
Three More New Flavours!
Gelatissimo Deluxe Range
Because having only 3 deluxe flavours is just not enough!


Last month, Gelatissimo launched 'The Deluxe Range' with 3 decadent flavours. The response has been overwhelming across the range, with WICKED DOUBLE CHOC BROWNIE being a favourite.
Just like the first 3 flavours, each of these 3 NEW flavours are loaded with chunky premium goodness, ranging from chewy cookie dough mixed with thick caramel fudge, tropical lime and shredded coconut with butter crumble, and red velvet cupcake pieces with cream cheese.

DECADENT COOKIE DOUGH is fully loaded with chunks of choc chip cookie dough swirled with decadent caramel fudge. Just a spoon of it is not enough!

LUXE LIME & COCONUT is a zesty lime & shredded coconut gelato with a buttery crumble. It's like a Key Lime Tart made into a delicious gelato!

RED VELVET ROYALE contains pieces of red velvet cupcake delicately folded through cream cheese gelato. You no longer have to eat a whole red velvet cake on your own!
Which flavour will you choose to INDULGE in?
PLUS – don't miss out on your chance to WIN a MasterChef-worthy Deluxe experience with MasterChef 2018 contestant, Reece Hignell. You can even bring 3 of your mates!
Click the link to enter: http://bit.ly/2y1EEKt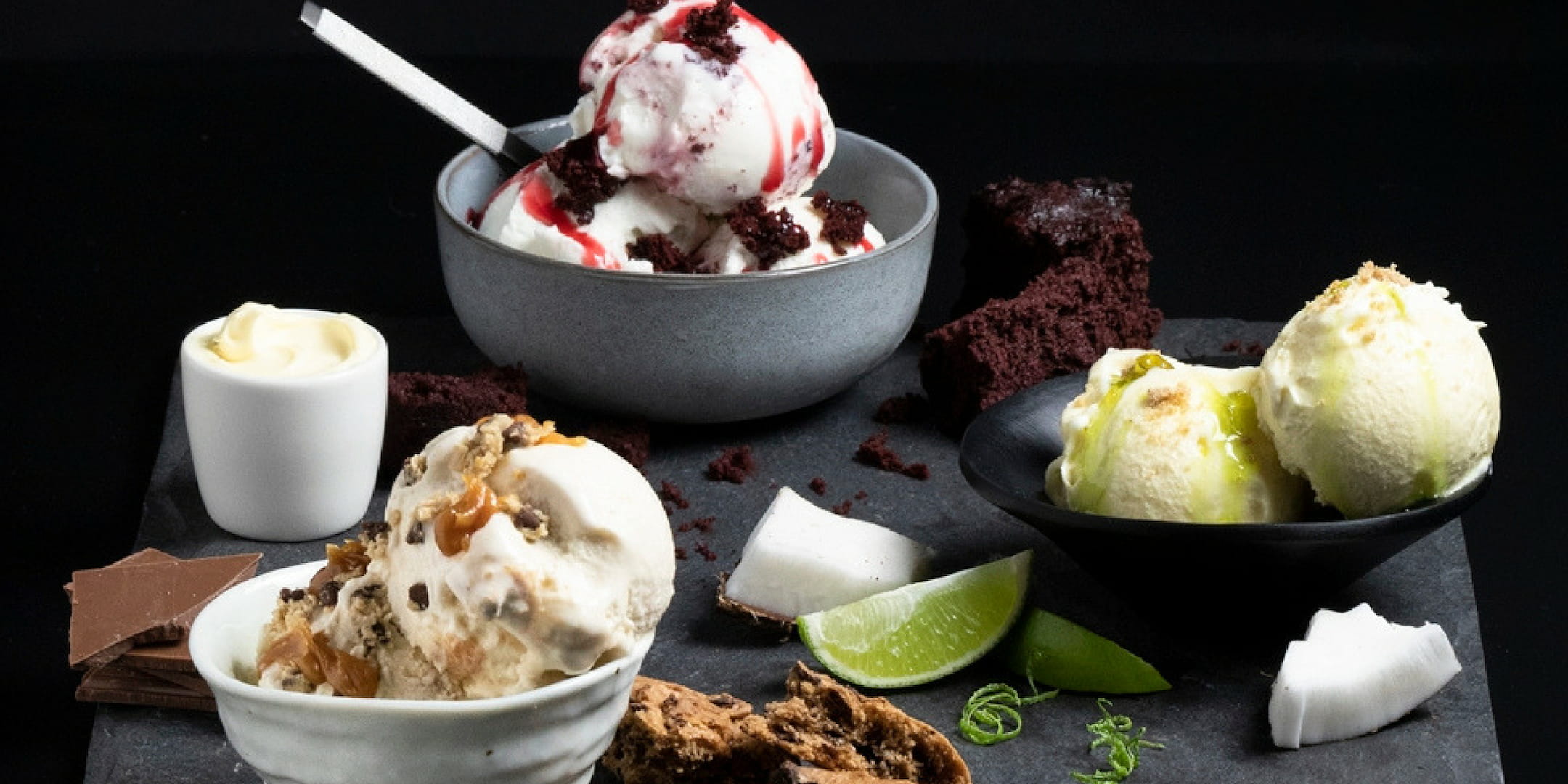 INSPIRATION
Check this out