Community
Greater Springfield
Greater Springfield now has it's own book
Written by Madonna King and David Fagan "Greater Springfield: Australia's Newest City" explores and explains the emergence of Australia's fastest growing new city. With colourful stories, pictures and testaments from an exciting kaleidoscope of characters "Greater Springfield – Australia's Newest City" is a must read for anyone with a sense of adventure, an appreciation for entrepreneurship or an interest in just what it takes to build a world-award winning city.
The book is available for purchase
online
or in store at the State Library of Queensland & Bookface Orion Springfield Central.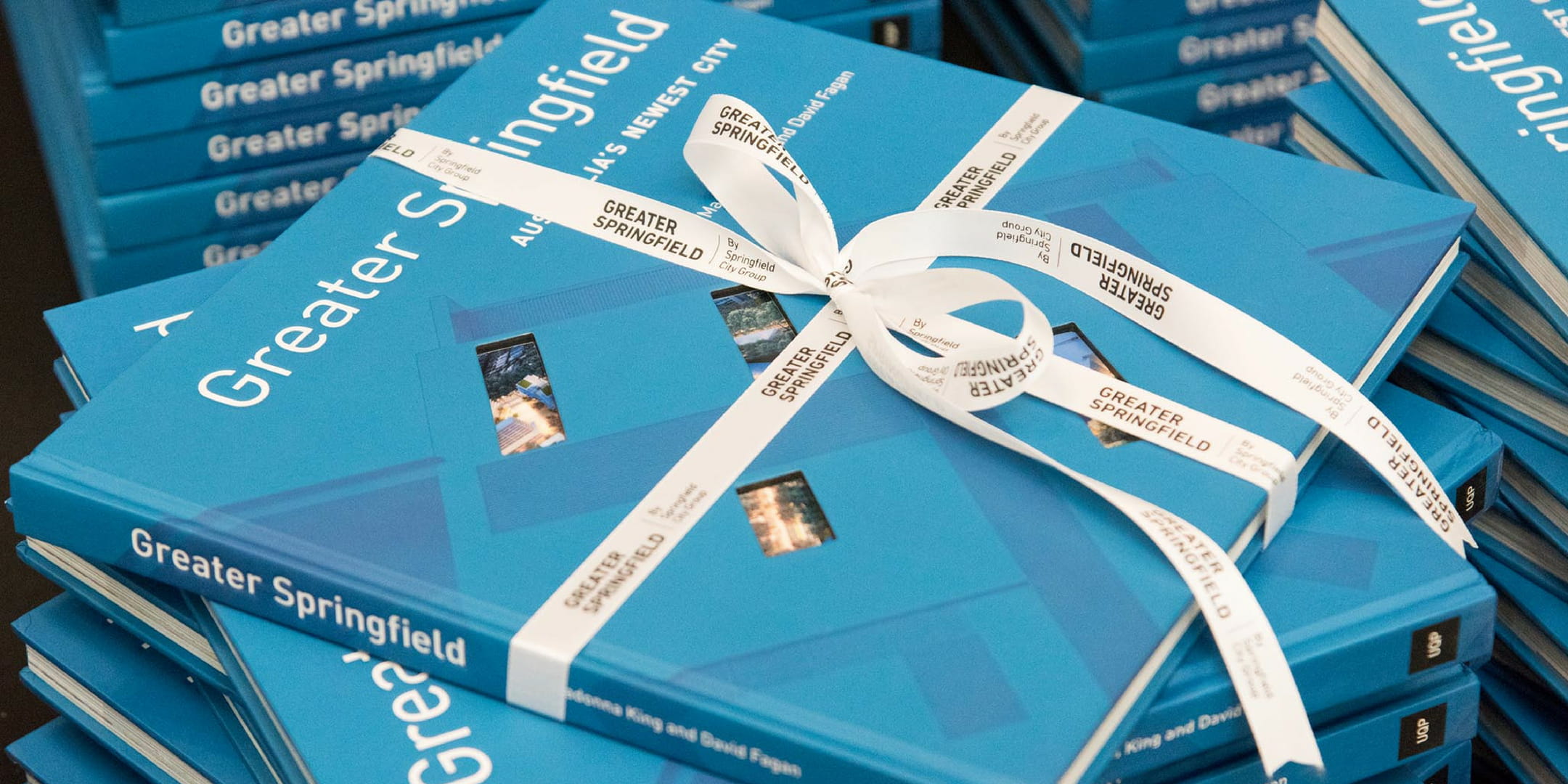 INSPIRATION
Check this out