Community
Together + Co Weekly Workshops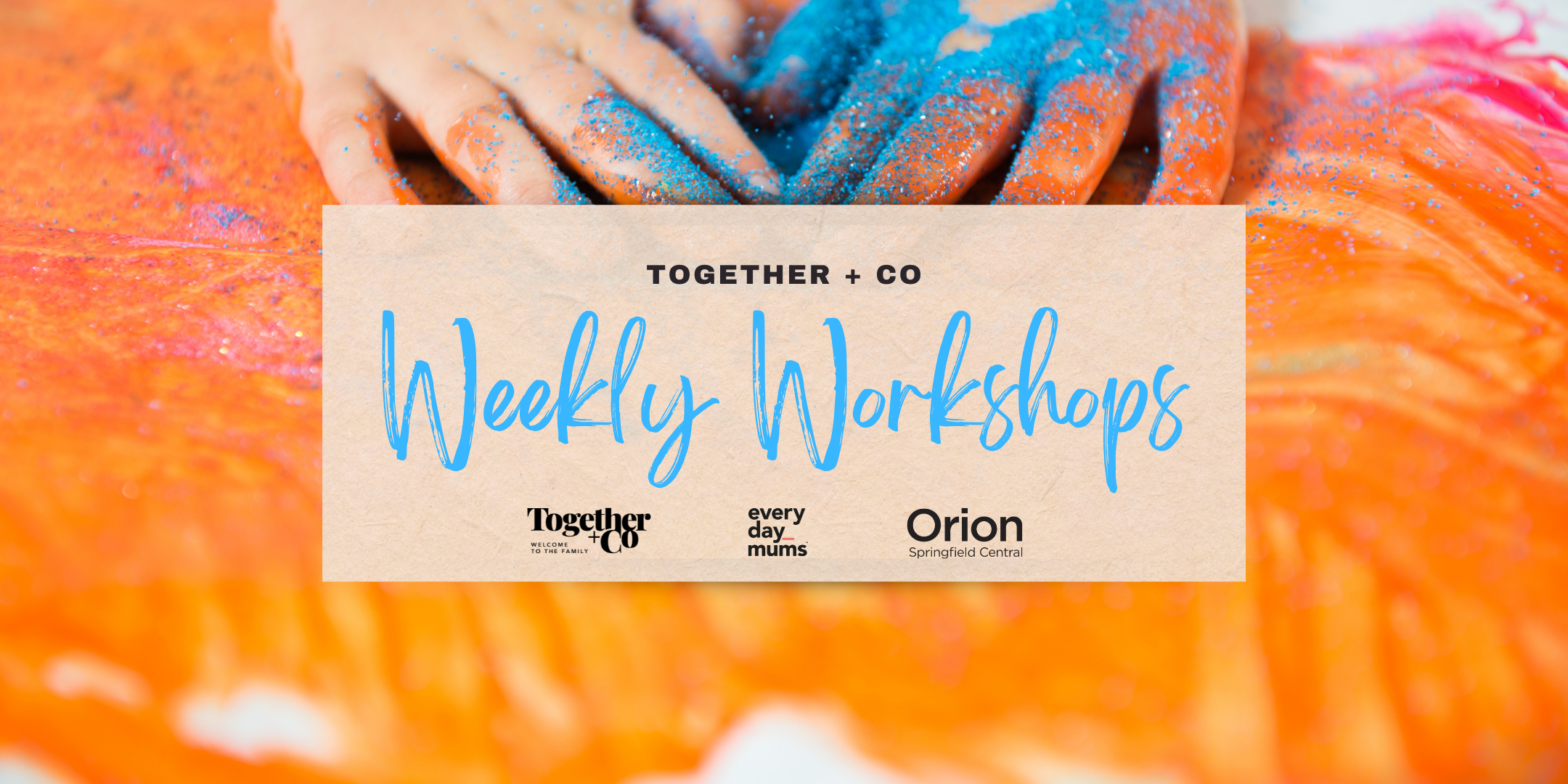 Join in our weekly workshops for babies, toddlers, parents and carers
Calling all parents, grandparents and carers! Our brand new Together + Co program is live.

Targeted to help entertain babies and toddlers, as well as educate parents and carers, this weekly program is a great opportunity to get hands on and socialise with other likeminded members of our community.
You can join in an extensive range of low cost activities, exclusive to Together + Co members. Not a member? Sign up here, for free.
Upcoming workshops include:
Tuesdays (excludes school holidays) - Physi kids - Book Now
Friday 3 June - Play Fun-Damentals with Mums of May Switch It Up Toy Stations - Bookings Open
Friday 10 June - Simplifying Chidlhood Play - Bookings Open Soon
More details and booking links coming soon.
ABOUT OUR PARTNER
We are so proud to be partnering with local business and Mum from Everyday Mums, Talia Wells. Talia is a local Mum who saw a need for greater connection for parents and Mums in particular. We are so excited to be bringing elements of the Everyday Mums program, usually only available in Ipswich Central, direct to the Springfield community every week.