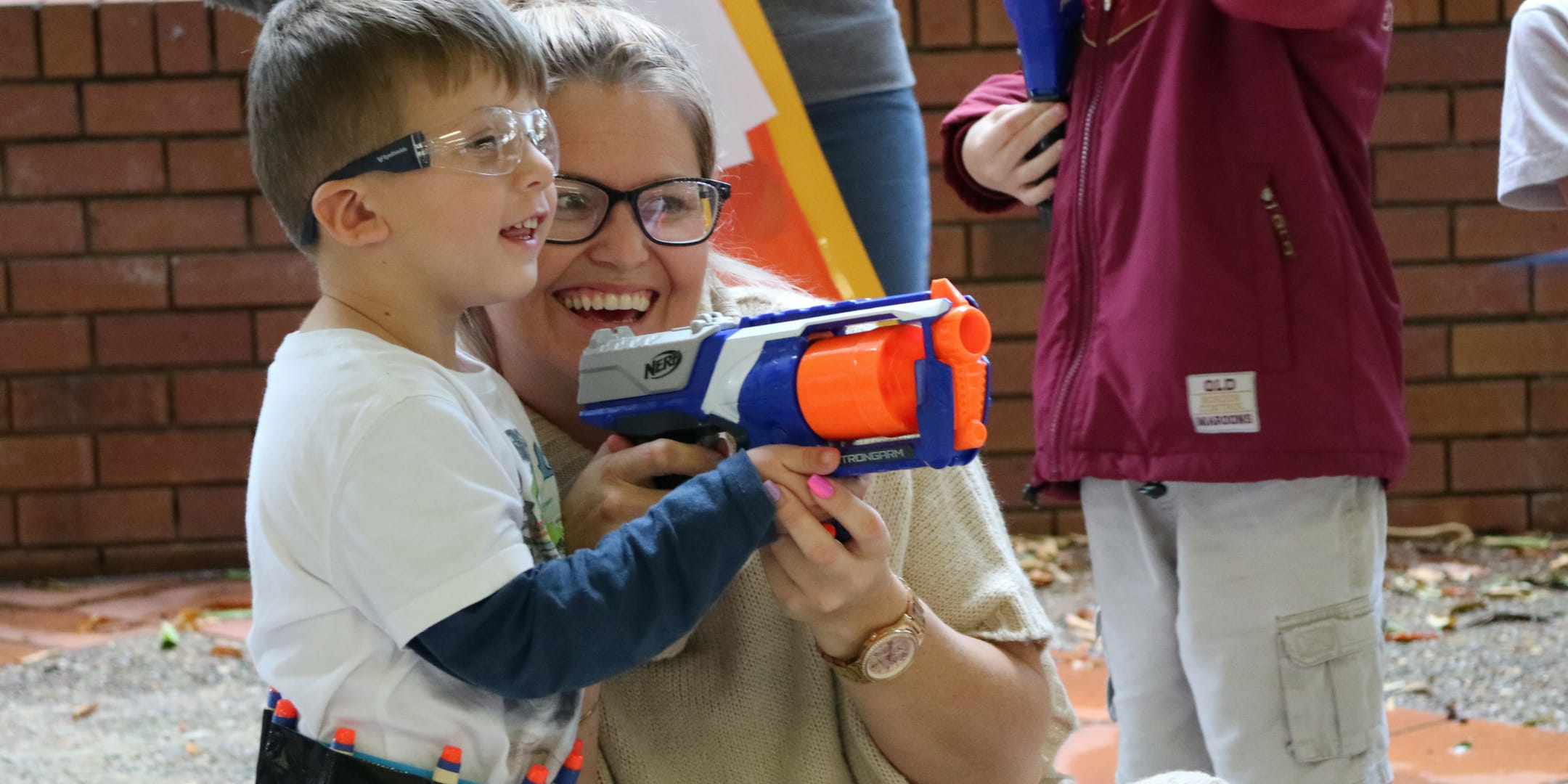 On Friday 26 October, join in on the fun and action and make your own Nerf target and ammo belt before heading through the target ranges and fun challenges.
From 3:30pm - 4:45pm for ages 5 -11 years old, with mums, dads or carers.
Bookings are essential. To make your booking please click here.