Star Car Wash is a family-owned, private company that operates within an atmosphere of determination and innovation. Star Car Wash is designed to make washing your car an affordable and convenient experience.

Star Car Wash is conveniently located in the Underground Car Park.

Star Car Wash offers a full range of services from the affordable Star Wash to a full vehicle detail.

You can also book your next Star Car Wash online here.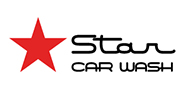 Star Car Wash
Monday
08:30am - 3:00pm
Tuesday
8:30AM - 3:00PM
Wednesday
8:30AM - 3:00PM
Thursday
8:30AM - 3:00PM
Friday
8:30AM - 3:00PM
Saturday
8:30AM - 3:00PM
Sunday
9:30AM - 3:00PM
Star Car Wash | Orion Springfield Central