Star Car Wash is a family owned, private company that operates within an atmosphere of determination and innovation. Star has attracted the best people from all over the Car Wash industry, resulting in a fast growing and quality focused organisation, with a reputation for being customer driven. Star Car Wash is designed to make washing your car an affordable and convenient experience.
At Star Car Wash we run an exciting loyalty program, membership is free and easy to join. Simply register on-line or at our Orion site and start receiving your wash reward points immediately. When you reach 100 Loyalty Points, you may redeem these points for a free Platinum Wash.
Star Car Wash is located in the Underground Car Park.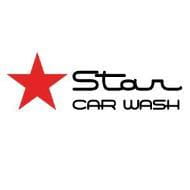 Star Car Wash
Monday
8.30AM to 5.30PM
Tuesday
8.30AM to 5.30PM
Wednesday
8.30AM to 5.30PM
Thursday
8.30AM to 5.30PM
Friday
8.30AM to 5.30PM
Saturday
8.30AM to 5.30PM
Sunday
9.30AM to 4.30PM