Banks & ATMs
St George Bank
St. George has a philosophy of continuous service improvement, which is supported by a consistent program of investment in the business. This is designed to lay a platform for future growth.
The quality of service they deliver and the positive attitude of their staff, combined with the goodwill and loyalty they receive from customers really does set St. George apart.
St George Bank at Orion Springfield Central is located at the front entrance to the Big W Mall.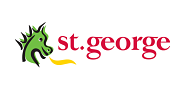 St George Bank Trading Hours
Monday
9:30am - 4:00pm
Tuesday
9:30am - 4:00pm
Wednesday
9:30am - 4:00pm
Thursday
9:30am - 5:00pm
Friday
9:30am - 5:00pm
Saturday
CLOSED
Sunday
CLOSED
St George Bank | Orion Springfield Central