QT Mutual has rebranded as RACQ Bank. We are still open at the same location with the same friendly team to help with all your banking needs.
RACQ Bank offers a range of product and services to help you achieve your financial goals – from your daily banking accounts through to your home loans, personal loans, credit cards, financial planning, savings and investments plus much more.
RACQ Bank is located on Main Street.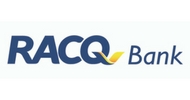 RACQ Bank Trading Hours
Monday
9.15am - 4.45pm
Tuesday
9.15am - 4.45pm
Wednesday
9.15am - 4.45pm
Thursday
9.15am - 4.45pm
Friday
9.15am - 4.45pm
Saturday
CLOSED
Sunday
CLOSED