Health & Fitness
First Choice Chiropractic
First Choice Chiropractic is an evidence driven, utilising non-surgical, non-drug, natural approaches to human health and wellbeing; Chiropractic, Spinal Rehabilitation, Massage, and Acupuncture.
First Choice Chiropractic strive for excellence in diagnosis, management, care, and rehabilitation for adults, adolescents, children and infants, with short and long term health problems. They have particular interest in chronic longstanding or non-responsive cases.
First Choice Chiropractic provide a safe caring environment for patients of all ages, from all walks of life. Their professional, well educated team are dedicated to delivering high quality service in a friendly and efficient manner.
First Choice Chiropractic is located on Level 1.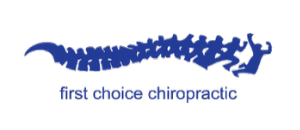 First Choice Chiropractic Trading Hours
Monday
9.00am - 12.00pm & 1.30pm - 6.30pm
Tuesday
8.30am - 12.00pm & 1.30pm - 6.30pm
Wednesday
9.00am - 12.00pm & 1.30pm - 6.30pm
Thursday
8.30am - 12.00pm & 1.30pm - 6.30pm
Friday
9.00am - 12.00pm & 1.30pm - 6.30pm
Saturday
9.00am - 1.00pm
Sunday
CLOSED
Public Holidays 10.00am to 4.00pm