Visit the Katies store today and ask their friendly staff how you can become a member of the Katies Privilege Program, to receive a $10 e-mail gift voucher plus notice of exclusive events and member bonuses!
Katies understand you lead a busy and fulfilling lifestyle and at Katies they are here to accommodate your needs from home, the office, weekend and event dressing all in one location.
Katies is located on Main Street.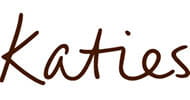 Centre Trading Hours
MONDAY - WEDNESDAY
9:00AM - 5:30PM
THURSDAY
9:00AM - 9:00PM
FRIDAY
9:00AM - 5:30PM
SATURDAY
9:00AM - 5:00PM
SUNDAY
10:00AM - 4:00PM
LABOUR DAY
CLOSED