Services
First National Real Estate
At First National nothing gets in the way of you and your needs. Whether you are buying, selling, renting or leasing a property you will always be treated as our top priority.
All of First National Springfield's team are have superior knowledge of their local area, they work, live and involved in the community. Which then benefits our clients' as they can share up to date relevant information and being the expert in the local area.
First National Real Estate is located on Main Street.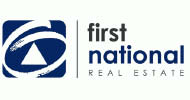 First National Real Estate Trading Hours
Monday - Friday
9:00AM - 5:00PM
Saturday & Sunday
Closed
First National Real Estate | Orion Springfield Central