Health & Fitness
Brisbane Skin
Building on over a decade of dermatology experience in Queensland, Brisbane Skin brings you the ultimate dermatological care in Queensland.
Brisbane Skin provides four main areas of dermatology services: Medical, Surgical, Laser and Cosmetic Dermatology.
See one of our junior doctors, nurses or therapists who have had extensive dermatology training at no charge!
Brisbane Skin is located on Level 1.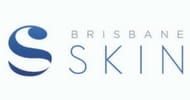 Brisbane Skin Trading Hours
Monday
8am - 4pm
Tuesday
8am - 4pm
Wednesday
8am - 4pm
Thursday
8am - 4pm
Friday
8am - 4pm
Saturday
8am - 12pm
Sunday
Closed