Shopping for lingerie is no easy task. Getting measured, finding the right sizes, spending hours in the fitting rooms deciding on the best fits, equals an exhausting day.
Every Bras N Things store offers a FREE bra fitting consultation by a fully trained specialist at a time that suits you. So, next time you need to stock up on basics, or invest in some cosy pyjamas, cut out the stress and head straight to Bras N Things.
Bras N Things is located in the Big W Mall.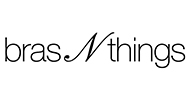 Bras N Things Trading Hours
Monday
9:00am - 5:30pm
Tuesday
9:00am - 5:30pm
Wednesday
9:00am - 5:30pm
Thursday
9:00am - 9:00pm
Friday
9:00am - 5:30pm
Saturday
9:00am - 5:00pm
Sunday
10:00AM - 4:00PM
Bras N Things | Orion Springfield Central