10 Winter Home Decor Ideas You Have to Try
As the chilly embrace of winter settles in, it's time to transform our homes into cosy havens that welcome us with the perfect combination of warmth and style. Taking inspiration from the season's charm, our winter home decor ideas will offer you endless opportunities to infuse your living spaces with a touch of enchantment.

From snug blankets and flickering candlelight to rich textures and winter-inspired scents, the following winter decorating ideas will help you create an inviting retreat where you can curl up and savour the season's magic. Whether you're looking to revamp your entire home or seeking small yet impactful touches, these ideas will inspire you to make your space feel like a winter wonderland.
Winter home decor ideas that will warm up your living spaces
1. Create cosier corners with chunky knit throws
There's no better time than the winter to invest in chunky knit throws! These thick, plush blankets will make any space look even cosier, especially on days when the weather invites you to do nothing more than snuggle up in bed or on the couch.

Whether you prefer to have them draped over the sofa, layered on your bed, or elegantly folded on an armchair, these knitted blankets instantly create the perfect environment for you to curl up and unwind. Available in a variety of colours and patterns, chunky knit throws can easily complement your interiors and add a touch of comfort to your decor.
Where to buy chunky knit throws in Springfield Central: Adairs Orion Springfield Central
2. Add personality to your living room with star sign candles
Are you an avid believer in astrology? Here's a fun winter home decor idea for you: decorate your living room with star sign candles! Packaged in beautifully designed vessels, these candles can pretty up any space before you even light them up.

When you do decide to illuminate them, their warm glow is more than enough to create a warmer ambience that's perfect for winter. On top of that, you'll get to enjoy their delicious, soothing scents. Our tip: get a candle for each member of your household and display them proudly in your living room. They'll make for fun conversation pieces when you have guests over!

Where to buy star sign candles in Springfield Central: dusk Orion Springfield Central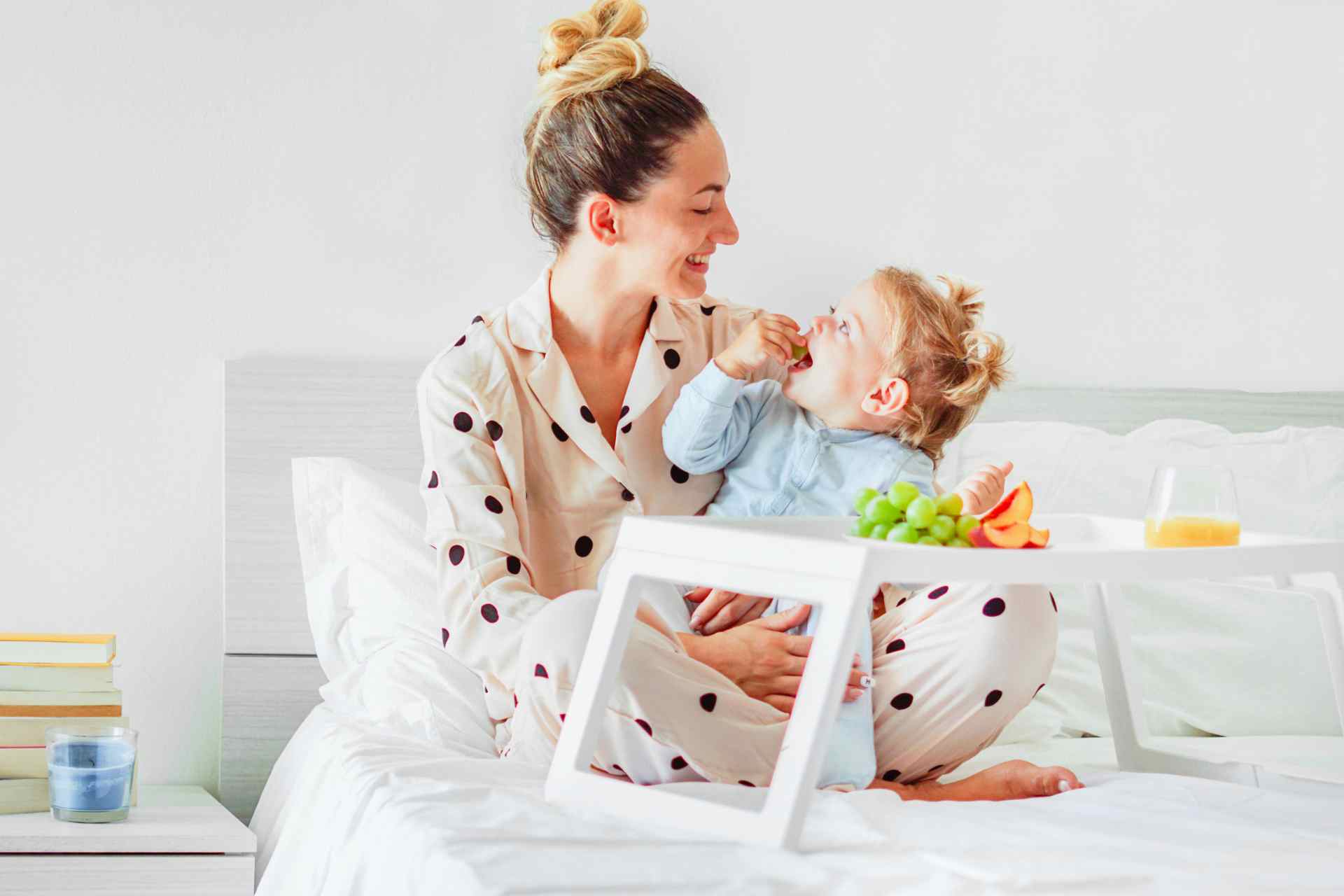 3. Brighten up your home with family pyjamas
Probably the most unique item on this list of winter home decor ideas, family pyjamas are a fun option for those who have kids! Nothing quite captures the essence of a warm and loving home like matching sleepwear for the whole family. While not a decor idea per se, dressing up in coordinated PJs can easily give your home a fun, cosy vibe. Opt for a plaid pattern for a classic vibe or a whimsical design – whatever shows off your family's unique style!

Get your whole family to dress up in your PJs for winter nights when you want to snuggle up together for a movie marathon, game session, or simply enjoy each other's company. Imagine this: everyone gathered around the living room, sipping hot cocoa, snugly dressed in their matching pyjamas. It's the perfect picture of a winter night indoors!

Where to buy family pyjamas in Springfield Central: Big W Orion Springfield Central
4. Showcase your candles in intricately designed lanterns or candle holders
Candles are essential winter home accessories that easily bring a sense of warmth to any setting. These decorative pieces emit a gentle glow that brings out a cosy vibe that's perfect for the season. By placing your candles in exquisite lanterns or candle holders, they can become captivating focal points, adding a touch of enchantment to your home.

Candle holders and lanterns are versatile decorative pieces, as you can showcase them on mantels, dining tables, or as accents in various nooks and corners. With a wide array of styles, shapes, and materials available, you can easily find candle holders or lanterns that reflect your personal taste and elevate your winter home decor!

Where to buy lanterns in Springfield Central: dusk Orion Springfield Central

5. Let your pets snuggle up in a cosy Ziggy pet bed
Make sure not to overlook the importance of keeping your furry family members warm during winter! Ziggy pet beds are an ideal solution, offering a snug and comfortable spot for your beloved pets to relax and escape the chilly weather. What's more, these pet beds boast stylish designs that seamlessly integrate with your home decor!

With a range of colour options available, Ziggy pet beds combine both fashion and practicality. By investing in these essential items for pet owners, you not only provide a cosy retreat for your pets, but also create a warmer, more inviting atmosphere for your home during the winter season.
Where to buy Ziggy pet beds in Springfield Central: Adairs Orion Springfield Central
6. Take comfort to the next level with oversized hoodies
Winter is here, which means the season for oversized hoodies has arrived! Designed for the ultimate comfort, oversized hoodies are almost like wearable blankets. They're your best friend on days when the chilly weather demands that you bundle up!
Available in various designs and textures, oversized jumpers are ideal for anyone and everyone: women, men, and children. While you might feel a little silly throwing them on, don't forget that when you're at home, anything goes. Plus, they'll add a pop of colour and a touch of playfulness to your winter aesthetic!
Where to buy oversized jumpers in Springfield Central: Big W Orion Springfield Central
7. Boost your design aesthetic with a fluffy rug
Laying out fluffy rugs is an excellent way to inject your home with an air of cosiness and create a welcoming atmosphere during the winter months. Whether you opt for faux fur, shaggy, or deep pile rugs, their luxurious texture can instantly transform any space into a haven of relaxation.
Not only do fluffy rugs provide insulation against cold floors, but they also create a visual focal point, adding depth to your home interiors. Placing a fluffy rug in the living room, bedroom, or even the hallway can instantly elevate your space's overall aesthetic, giving it a touch of sophistication!
Where to buy fluffy rigs in Springfield Central: Adairs Orion Springfield Central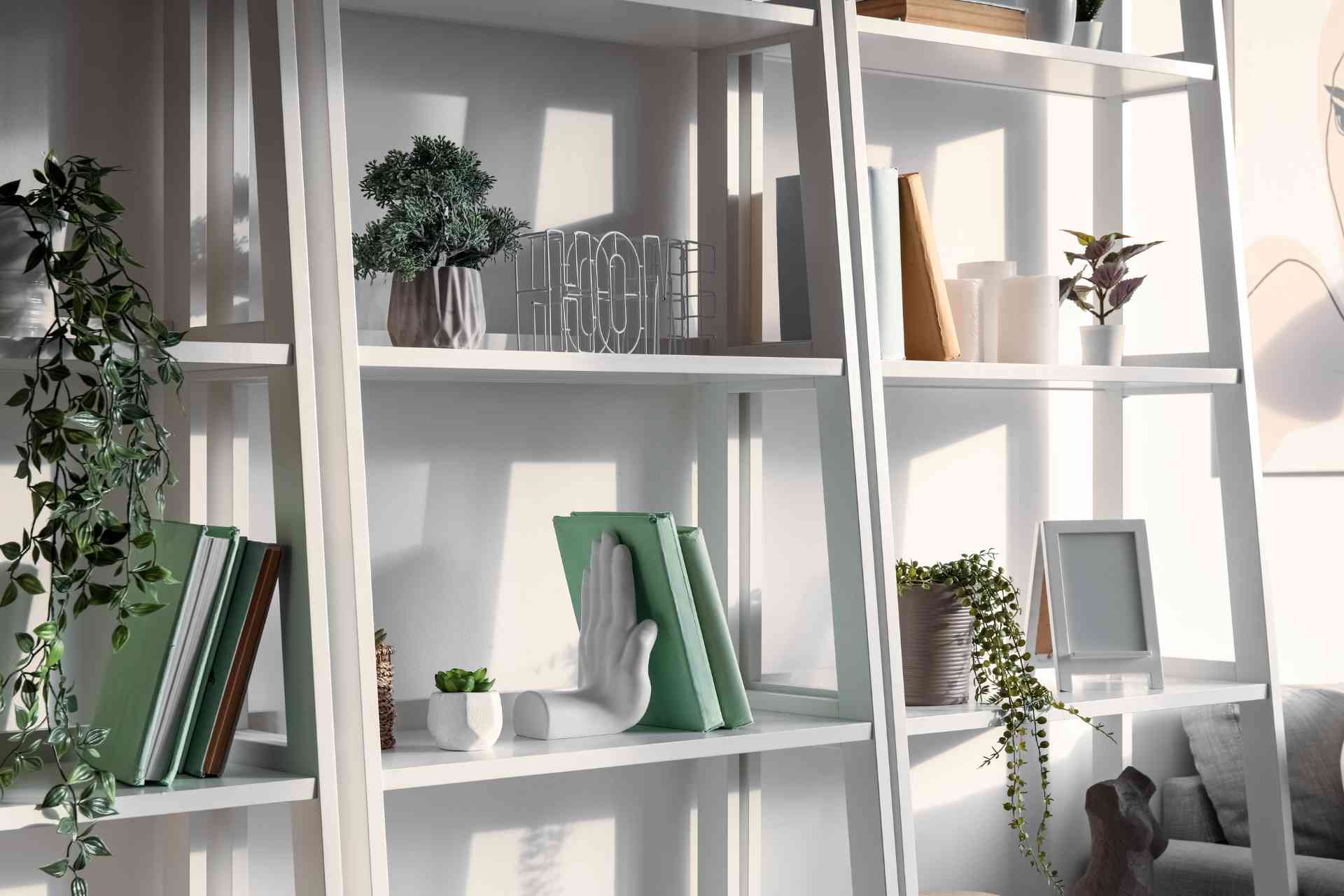 8. Liven up the ambience with some artificial plants
During the chilly winter season, infuse your home with warmth and vibrance by bringing in some artificial plants. While outdoor greenery may be scarce and flowers may not be in bloom this time of year, there's no reason for you not to bring some extra colour indoors!
Whether you prefer realistic potted plants or delicate floral arrangements, these artificial alternatives are convenient and low-maintenance winter home decor ideas that will liven up your spaces during the colder months. Embrace the opportunity to give your home a refreshing touch of greenery and enjoy its mood-boosting benefits even on the dreariest of days!
Where to buy artificial plants in Springfield Central: Big W Orion Springfield Central
9. Enhance the ambience with a fragrant reed diffuser
While they're perfect for all seasons, reed diffusers can make your home feel warm and inviting during the winter season. With their elegant designs, these home decor items can seamlessly blend in with your furniture, serving as both a visually appealing element and a sensory delight.

Reed diffusers offer a gentle, continuous release of fragrance, enveloping your home with a comforting aura as temperatures drop. Select scents that evoke the essence of winter, such as aromatic spices, the fresh aroma of evergreen forests, or the comforting embrace of vanilla, to create an inviting atmosphere!

Where to buy reed diffusers in Springfield Central: dusk Orion Springfield Central
10. Give your space an enchanting glow with the help of a moon lamp
Illuminate your winter nights with the ethereal glow of a moon lamp. These lamps mimic the gentle radiance of the moon, casting a soft and soothing light that adds a touch of magic to any room. With their moon-inspired design and adjustable brightness settings, these lamps create a serene and cosy ambience perfect for winter evenings.
Whether placed on a bedside table or nestled on a bookshelf, these decorative pieces will literally brighten up any space. Bask in the beauty of the moon and invite warmth and enchantment into your home with a gorgeous moon lamp!
Where to buy moon lamps in Springfield Central: Big W Orion Springfield Central
As the winter season settles in, bringing the perfect winter home decor ideas to life can truly transform our living spaces into havens of warmth. From incorporating soft and comforting textiles like fluffy rugs and oversized jumpers to the soothing scents of candles and reed diffusers, there are countless ways to infuse your home with the spirit of winter.
So, take inspiration from these winter home decor ideas and enjoy turning your home into a cosy retreat that embraces the charm of the winter season!